At OC Patent Lawyer, we serve clients throughout Orange County and Los Angeles County, California from our office in Irvine, California.  We've been helping experienced inventors, first-time inventors, and businesses (and their in-house legal teams) protect their inventions and brands with patents and trademarks since 2004.  Recognized as a top patent lawyer and author of Navigating the Patent System. We are confident that we can help you protect your ideas.
First Time Here? A Few Useful Videos
PATENTS
We help inventors secure patents for their inventions. With over 400 patents granted to our client, we are confident we can guide you through the complex patent system at the United States Patent and Trademark Office.
TRADEMARKS
As a trademark lawyer, our team helps businesses protect their brands, trademarks, logos, and slogans. With hundreds of registered trademarks in the United States and throughout, let us help you secure your trademark registration.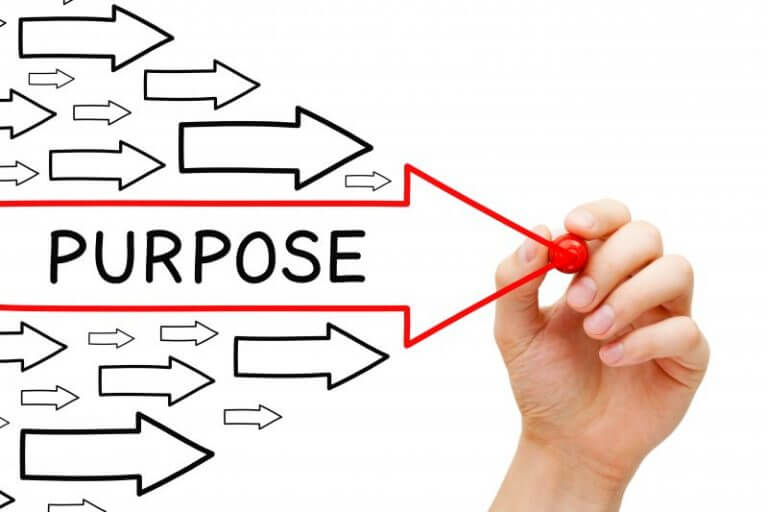 Mission Statement
We help clients protect and enforce their patents and trademarks. Together, we develop a next step strategy to achieve your business goals. From our office in Orange County, California, we serve clients in Orange County and Los Angeles County, California.
100+
Registered Trademarks
James Yang, Patent Attorney
James Yang is a patent attorney whose practice encompasses all types of intellectual law including patent law, trademark law, copyright law and trade secret law. He serves clients within Orange County and Los Angeles County, California
Who Can OC Patent Lawyer Help?
We work with experienced inventors, first-time inventors, and in-house counsels to pursue and protect the strongest utility patents and design patents in the United States and abroad. Our full menu of patent-law services consists of:
Our clients are large and small, with varying budgets, and are at various stages of the patent process. Typically we suggest consulting with a patent attorney after you have developed a prototype of your invention, but before you have invested any more money into R&D, marketing, or legal counsel.
We work with inventors throughout Orange County, Los Angeles County, elsewhere in Southern California, and even beyond. All of our work can be done remotely, though most clients enjoy meeting in-person at various stages (and so do we). Many of our clients come from right here in OC, including Irvine, Anaheim, Santa Ana, Costa Mesa, Huntington Beach, Orange, Fullerton, and Garden Grove. Many more come from Los Angeles, Long Beach, Santa Monica, Glendale, Pasadena, Torrance, Lake Elsinore, Murrieta, Temecula, and other nearby communities.
The industries we work in reflect the employers and economy of SoCal. We've helped our clients secure patents in industries that include software & apps, electronics, biotech, manufacturing, aviation, automotive, medical devices, optics, tools and equipment, construction, consumer products, food and drink, agriculture, green energy, entertainment, and more.
Why Choose OC Patent Lawyer?
The short answer is because of our:
Experience in patent law
Focus on patent law
Experience in many industries
Likely experience in your industry
Engineering background
Directness as to pros and cons and trade-offs
Clarity in explaining complex legal terms and situations
Free info (on this site, on YouTube, and in our book)
Long track record of helping inventors, as documented in their reviews
Laid-back California demeanor (rare in patent attorneys)
Of course, you can determine for yourself whether we're a good fit (and why) by scheduling a consultation.
Mike Martin
December 7, 2021.
James Yang was a absolute pleasure to work with! The guidance and the one on one set him apart from the competition! We successfully received our patent approval & business has been booming thanks to James and his Team.
Edward Tucker
December 6, 2021.
Attorney James Yang provided outstanding service to me. The free consultation was indeed free, and there was no obligation. I went as far as the patent search. James was meticulous in checking to see if a patent similar to my idea was already in the works. He is a person of integrity and found something similar. James is not interested in stringing you along. If no one has your idea, then he will tell you. If someone already does, he will tell you. James does not make merchandise of those seeking his help. I appreciate all his work on my behalf, and will use him again if I get another idea.
scott rettberg
December 1, 2021.
James Yang is not the first patent attorney I have worked with over the years, but he will most certainly be the last. James is hard to describe but a mix of a brilliant legal mind, engineering nerd, fantastic strategist, and calming communicator with a way of planning and explaining the best path Would be a start. My patent for reducing friction, torque, and drag in oil producing well pumps was very complicated but he understood it immediately and steered us strategically through difficult roads. James not only simplified my years of R&D, Field Trials, and scattered writings into an easy to comprehend application, but planned, strategized and navigated us through and around a highly complicated and protective Oil & Gas industry loaded with patents in the oil production space. James has an incredible talent for seeing and planing for the bigger picture. With us, he didn't just translate, help author and file... he spent more time planning for all the future chess moves in advance. This combined with his communication skills, and way of explaining filings, responses, and overall strategy makes him the best partner / lawyer / friend one could ever hope to find in a confusing process.
Brett de Avila
December 1, 2021.
James is a very intelligent and insightful person. Not only was he quick to respond, but he was willing to go out of his way to answer all of my questions. I highly recommend James to anyone looking for a great lawyer
James Lostlen
November 24, 2021.
James was very professional and knowledgeable in assisting me with some Trademark and Patent issues. Even though the item discussed was not able to be protected as I had hoped, James still explained things in great detail and was very patient with my questions. I have talked with several trademark and patent attorneys over the years and James seems to be the most knowledgeable and honest that I have experienced. Several other attorneys I had met with were eager to take my money and provided some false hope to protect my idea, but James Yang was able to explain in great detail why exactly there was not a possibility for my item to be protected. I will be sure to use James Yang in the future as a result of his demonstration of knowledge and honesty.
Greg Trobaugh (GG-Fix)
November 16, 2021.
James Yang was recommended to me by someone I trust and respect and James's knowledge and professionalism was definitely appreciated as we navigated all the steps needed for the acquisition of my trademark. Having someone in my corner who understood my needs and goals was very important to me. Highly recommended!
Mohamed Ismail
November 16, 2021.
I contacted mr. James regarding patent He was very helpful with a lot of information and solutions. He is a professional in his work and I absolutely recommend him! Thanks
Jim Nevin
November 11, 2021.
James Yang's book "Navigating the Patent System" was my original reason for selecting him as my patent attorney, His guide to how the patent system works, who it is for, and what it requires is incisive, detailed and, most importantly, extremely realistic and practical. As an inventor with prior U.S. patents, I had already been through the process, including detailed examination with the patent examiner and subsequent patent defense. So, James' explanations of why, for example, prior art considerations are critical, or to take another example, why the construction of claims requires a careful balance of constraints and breadth, rang especially true to me. My experience working with James has been enlightening. He takes a no nonsense, plain English approach that seeks to identify the core innovative value of the invention. His healthy skepticism has challenged me to articulate the crux of the invention. I know from personal experience that this may prove especially valuable in the future should the patent require defending. If I can explain it clearly to James, then a patent judge will understand it too! Finally, James' patent firm services the serious independent and/or small business inventor. The firm's fee structure is clear and reasonable. No wasting time on vanity patents. All this is hard to find. I heartily recommend James Yang and his firm.
Marc Neubauer
November 5, 2021.
Took the time to listen and understand my unique situation. Game me the possible gamut of options available. No one has a crystal ball but James provided much needed insight to make an informed decision.
JOHN DORAN
November 5, 2021.
Mr. Yang has a disciplined attention to details to insure broad protection of your patent and takes the time to educate you in laymen s teams so you understand the more intricate details involved.
Navigating the Patent System was written by James Yang, Patent Lawyer after speaking with thousands of inventors and securing hundreds of granted patents for his clients.
Teaches the 7 Core Concepts (e.g., PPA v. NPA)
Explains 10 tips on "How to write a patent application?"
Reveals important strategies for examination
41 4.5 star reviews on Amazon
What others say about my book
Navigating the Patent System: Learn the WHYS of the fundamentals and strategies to protect your invention: Clear concise well organized James Yang's writing on the patent prosecution process is the best public information I have seen in over 30 years work preparing patents for my inventions.Look no further.
Navigating the Patent System: Learn the WHYS of the fundamentals and strategies to protect your invention: Required reading for the inventor Great book. Really helps to understand the process of patenting. Perfect read before you go to the patent lawyer.
Navigating the Patent System: Learn the WHYS of the fundamentals and strategies to protect your invention: must-read for inventors Navigating the Patent System is the perfect book for anyone who knows absolutely NOTHING about patents, but has an idea or invention they would like to protect. After reading Mr. Yang's book, I am ready to submit a provisional patent! This book took me from having so many questions and zero confidence, to scheduling appointments with several patent attorneys. Furthermore, I have a game plan now in place for the patent process. All of which did not exist before reading this book. I highly recommend this book for graduates students, post docs, and faculty in academic institutions. Frankly, I don't understand why it isn't offered as a course for grad students.
Navigating the Patent System: Learn the WHYS of the fundamentals and strategies to protect your invention: A gold mine of patent tips First off, I have patents. I have worked with patent attorneys. I wish Id read this book from start.I will say most people, as the author suggests should hirecan attorney, and read this first. No one UNDERSTANDS your product more than you so read this to better understand the process of protecting your product. I will not begin to explain the points I like about this book, there are too many. I will say, Apter working with an attorney and riding much of my own patent descriptions and claims this book made me rethink many many things in a positive note. This book also made me aware that I had hired a very poor attorney had I read this book 1st I would not have made this mistake because I would have seen it even more clear then I had suspected halfway into my process. I have bought several books on the subject and this is by far my favorite for the simple reasons that he is very clear and concise with his wording and descriptions of certain situations and comparatives patent processes in relation to something you may be doing. Patents ARE confusing, but the author helps to clear up much of what makes it so. The language of describing an invention IS complicated, but he explains it in a way to make it all much easier to wrap your arms around.Regardless of how your filing a patent, buy the book. It is a very small investment into protecting your product / idea.
Navigating the Patent System: Learn the WHYS of the fundamentals and strategies to protect your invention: This book saved me from Googling myself to death! I came across this book after a few days of exhausting online research trying to learn more about the patent process. After reading the articles on Mr. Yang's website, I suspected his book would provide the clear and complete explanation that I needed, and I was right! This book is thorough, well-organized, super helpful and a surprisingly easy read for such a complex issue. Skip all the Googling and buy this book... I'm sure you'll find it as helpful and informative as I did!
Navigating the Patent System: Learn the WHYS of the fundamentals and strategies to protect your invention: This is a must read If you are thinking of patenting an invention or inventing something, this is a must read. "Navigating the Patent System" does just that. It clearly goes over everything you need to know to consider whether to patent or not. I first went to a patent lawyer before I read this book and was confused, frustrated, and lost. After reading this book, I felt like I knew what I wanted and how to accomplish it. I was able to talk to the lawyer in a direct and decisive way. This book helped me consider obstacles I never thought of and allowed me to make a wise decision with volition and intention.
Navigating the Patent System: Learn the WHYS of the fundamentals and strategies to protect your invention: Nice easy to read book Nice easy to read book... I do agree you need an attorney.. This book will allow you to follow along with attorney so you are not totally in the dark.
Navigating the Patent System: Learn the WHYS of the fundamentals and strategies to protect your invention: Helpful intro to patent system Useful guide regarding the various aspects of filing a patent, some common questions, and important considerations. Great for those exploring a patent
Navigating the Patent System: Learn the WHYS of the fundamentals and strategies to protect your invention: Answers all question you may have and all questions you could not even think of, it is a great book. This being my first time applying for a patent on my own, I have been searching online to educate myself before embarking on this venture. This book has ALL the answers to all my questions, and all the answers to all the questions I could not think of. Its a great book, very educational and helpful.
Patent and Trademark Articles
RECEIVE PATENT UPDATES
Stay up to date on major changes and get tips on patent prosecution.
We respect your privacy.